Real Estate News
Buying a Home Steps for First-Time Home Buying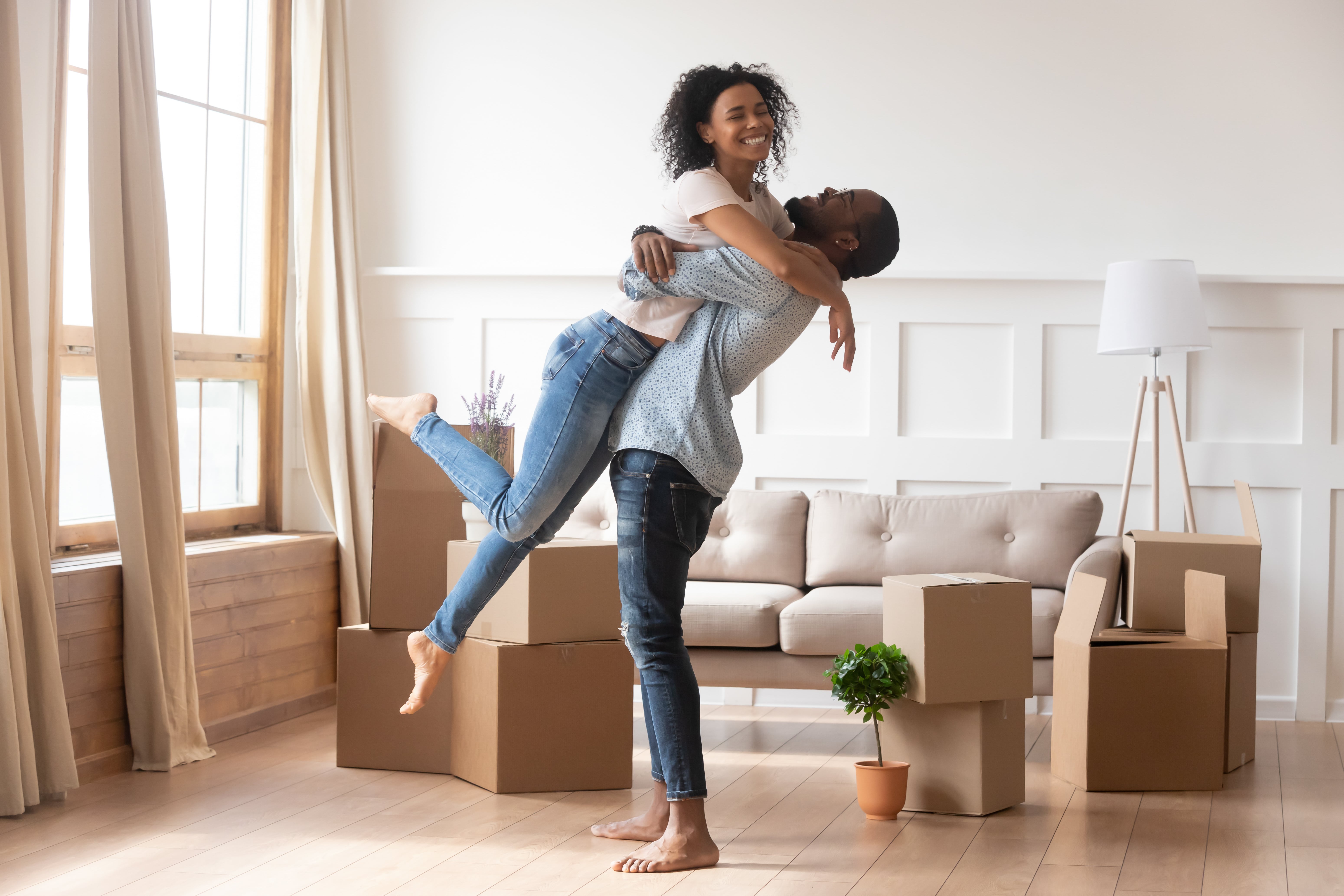 Are you wanting to buy a house? The steps to buying a house for the first-time may seem complicated, especially if you're not familiar with the home buying process. From credit scores to mortgage rates and down payments, it can feel overwhelming. You want to feel like you know what you're doing, after all, it's your first home.
If you take the time to learn about the home buying process beforehand, it can help you understand and navigate the real estate market with ease and even excitement. Keep reading to learn more about the steps for first-time home buying.
Step 1: Gather a Down Payment
When you're wanting to buy a house, you have to start by figuring out your financial situation. You'll need a mortgage, which means a lender fronts you the money for your new home and you pay that amount back over time. In order to qualify for a mortgage, you'll need a determined amount of money for a down payment.
The ideal down payment for a mortgage is about 20% of the home's price. This avoids additional fees for the buyer. If you don't have enough money for a down payment, through certain mortgages you can have a down payment as low as 5% or 10%.
Step 2: Know Your Credit Score
Do you know your credit score? It will play an important role when buying a house. If you have forgotten to pay off a credit card or credit cards, that will negatively impact your credit score. A first-time home buyer needs to have a good credit score in addition to their down payment.
The credit score is a three-digit number which provides a summary of your credit report. This detailed document outlines how you have paid off past debts such as college student loans or credit card purchases. A lender will evaluate your score and report in order to estimate if you will pay your monthly payment.
The lender will then decide whether or not to loan you money, as well as the interest rate. Therefore it's essential to know your credit score and pay attention to any overextended credit cards and high-interest debts.
Step 3: Pre-Approval for a Mortgage
Getting pre-approval for a mortgage is done by getting approved from a lender for a home loan. During this process you meet with a loan officer, ideally a few officers at different mortgage companies. Each lender will examine your financial history and use this information to decide whether to loan you money, and what size monthly payment you can reasonably afford. A benefit of this process is that it will help you target homes in your price range.
As a potential buyer, keep in mind that mortgage pre-approval is different from mortgage pre-qualification. If you pre-qualify you'll undergo a simpler process that can give you an estimated figure of what you can afford to borrow, however, with no promise from the lender. Getting pre-approval is more difficult as you'll have to provide a lot of paperwork, however, it guarantees you're creditworthy and can realistically buy a home.
Step 4: Find a Real Estate Agent
First-time buyers will often want a real estate agent to work by their side through the home buying process. A buyer's agent can help them find the best houses and negotiate a great deal. The agent will also describe the nuances of home buying during the process. What many home buyers don't know is that the agent's services are free to first-time home buyers, this is because the seller pays the sales commission.
There are slight differences between a real estate agent and a Realtor®. The latter is a member of the National Association of Realtors® and must adhere to a code of ethics. Ultimately, it's up to the home buyer to choose which professional they want to work with.
Step 5: Look for a Home
After getting past a lot of paperwork and financial analysis, looking for a home is the exciting part. As a potential home buyer, you can search through thousands of real estate listings and when you find homes you like, ask your agent to set up appointments to visit them in person. A house can look very different in person as it does online or vice versa.
There may seem like too many options in terms of finding homes. It's helpful to make a list of must-have features for your new home. For example, Do you want a brand new home or a fixer-upper? This can help you get started creating a list of homes to start visiting.
Step 6: Make an Offer to the Seller
Finally found your dream home? It's now the time to make an offer to the seller. You must make an offer that the seller can't refuse. The term "closing" which is also known as settlement or escrow, brings together a variety of people who are part of the real estate transaction. This includes the buyer, seller, mortgage representative, among others.
Closing is the day you officially get the keys to your new home, as well as pay all the people involved. The payment also includes your down payment for your loan, closing costs, and the additional fees you pay to process your loan. The closing costs can vary from 2% to 7% of the home price.
Step 7: Move into your Home
After completing the closing and acquiring your loan, you're now officially a homeowner. You have achieved the status of first-time home buyer and can move into your new home. Now is the time to enjoy the many benefits of becoming a homeowner.